ZAKS in consert in Honningsvåg
The LP, Take Special CARE
In the end of the year 1966, and beginning of 1967 ZAKS recorded a number of songs for an LP. The tape disappared and we tried severeal times to retrieve it with no luck. Rolph Rieben from Switzserland and Tage Weie from Norway, brought the idea of an LP to the table. They had done it before, and demanded high quality in every part of the process. This gave us LP with the same sound that Bjørn Saastad had worked so hard to give us. The LP has, because this, the original sound of ZAKS in the 60's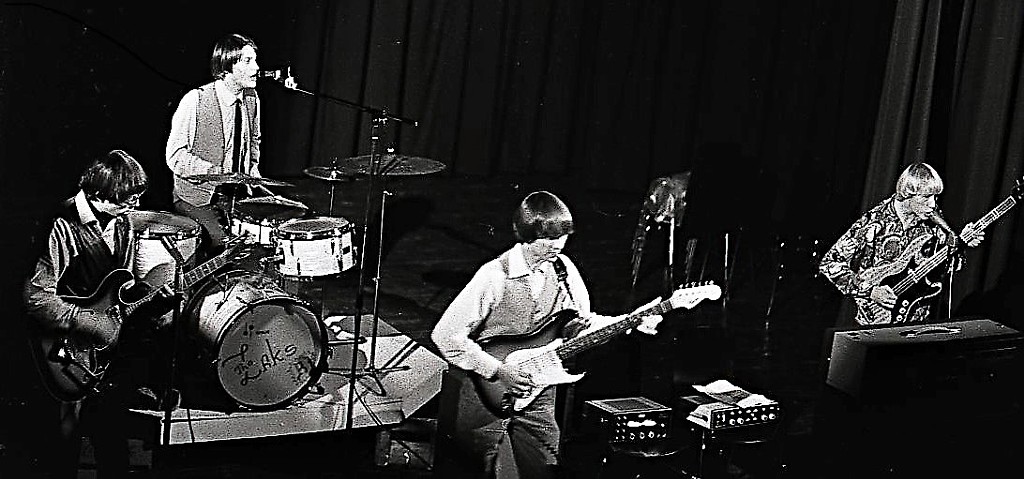 What kind of music do ZAKS play
ZAKS in consert From Public's view, and backstage. Photos: Bjørn Saastad
Ovenfor a taste of ZAKS, ZAKS covering Rolling Stones and a couple of FPBand covering of ZAKS songs and Covered songs
Last time, Stones. Cover ZAKS design.
ZAKS released their very first record, a vinyl singe with 2 songs. Which also are on the LP. Those days they were allways made of vinyle. The singel contained two songs, "Take Special Care" and "Too Young". We recorded it in Arnhos studio in Oslo. Amost 50 yrs. ahould pass bye before our next record saw the light of day, thourh the recording was finished in 1967. the singel was released in autumn 1967, and was on every juke box, in our hometown.
The tape with the songs for the LP was sent to Svein Erik Børja, in hope of a recording deal, but we never heard anything from him.
We played all kind of POP and Rock n'roll. And had approx. 30 self composed songs. We also played songs by Beatles Rolling Stones, Kinks, Herman Hermits, Hollies and others. We played on revyes, consert's , danses, and were payed off with 100 NOK pr. person for a complete night . Those were the days.
We
Zaks first singel on venyl. Recorded in 1967, Released in 2014